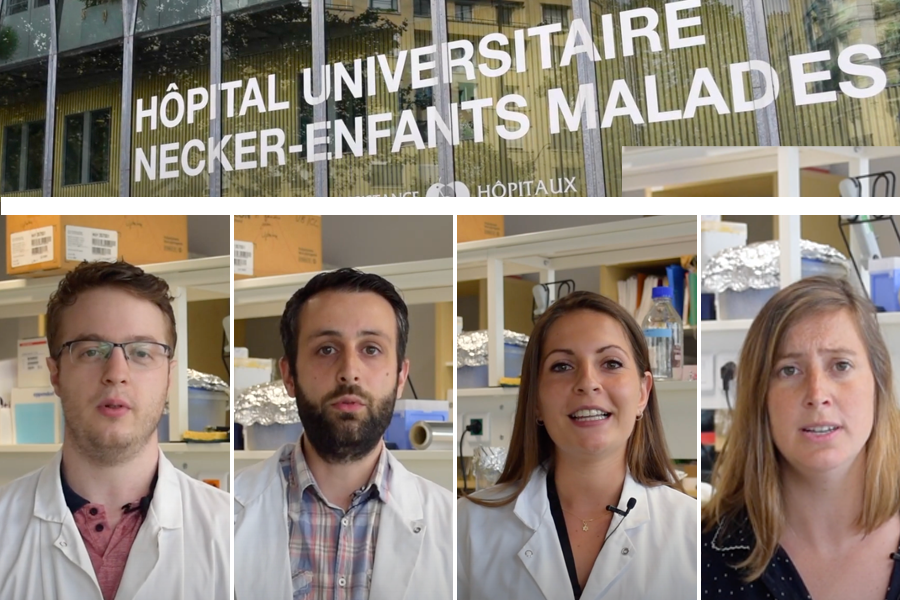 COSY is a joint initiative of 11 partners, comprising two hospitals (Necker – Enfants Malades – AP HP and Hôpital Mère Enfant – HCL), 6 research groups (including hospital-university instituts (Instituts Hospitalo- Universitaires (IHUs), 3 industrial partners and one patient association. It combines all the necessary skills to propose innovative tools in physiopathology, genetics, imaging and care reorganization.
We invite you to open the doors of the laboratory to discover the role of the members of Professor Guillaume Canaud's team.
In this first vidéo, you'll discover :
Clément Hoguin, Technician
Charles Bayard, Ingénieur d'étude
Lola Zerbib, Doctorant
Dr Quitterie Venot, PhD (Postdoc)
Next interviews will be in english.
For more information : https://rhu-cosy.com